Perspectives Publication Series
Sign Up
Perspectives is a publication series of the Africa offices of the Heinrich Böll Stiftung. The series provides a platform for experts from Africa to express their views about issues pertinent to the democratic and sustainable development agenda in the region.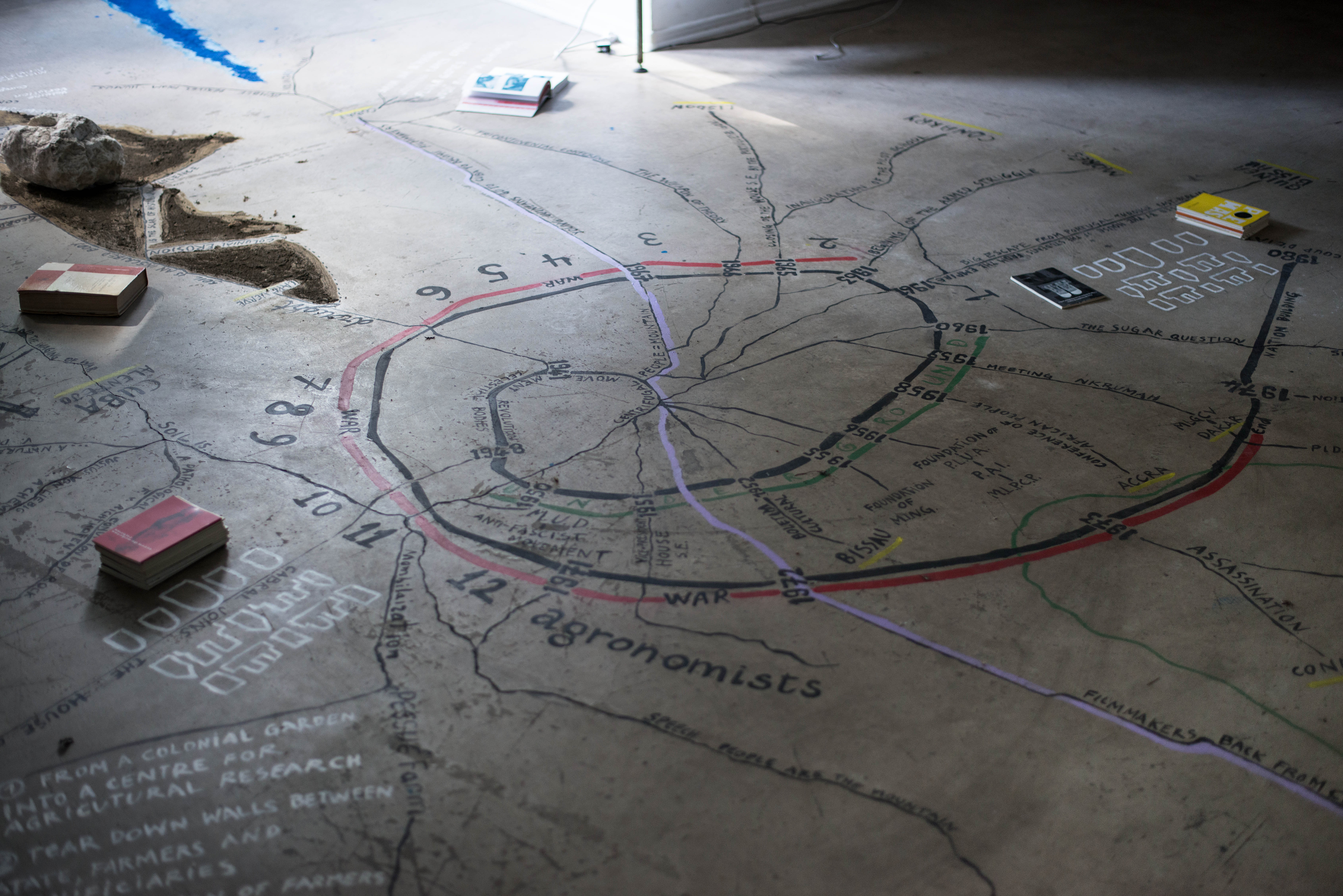 Mapping Agropoetics Of Liberation - © Filipa César, Ahmed Isamaldin, and Ali Yass. Photo: Raisa Galofre. Courtesy of SAVVY Contemporary.
This special edition of Perspectives was compiled with the Heinrich Böll Foundation's North Africa offices and the Transform Africa project. It is dedicated to the emerging conversation of alternative approaches that challenge the historical bias towards the industrialisation of agriculture and the food system as the main strategy to address food insecurity while preparing for a +2°C world.
Download the edition