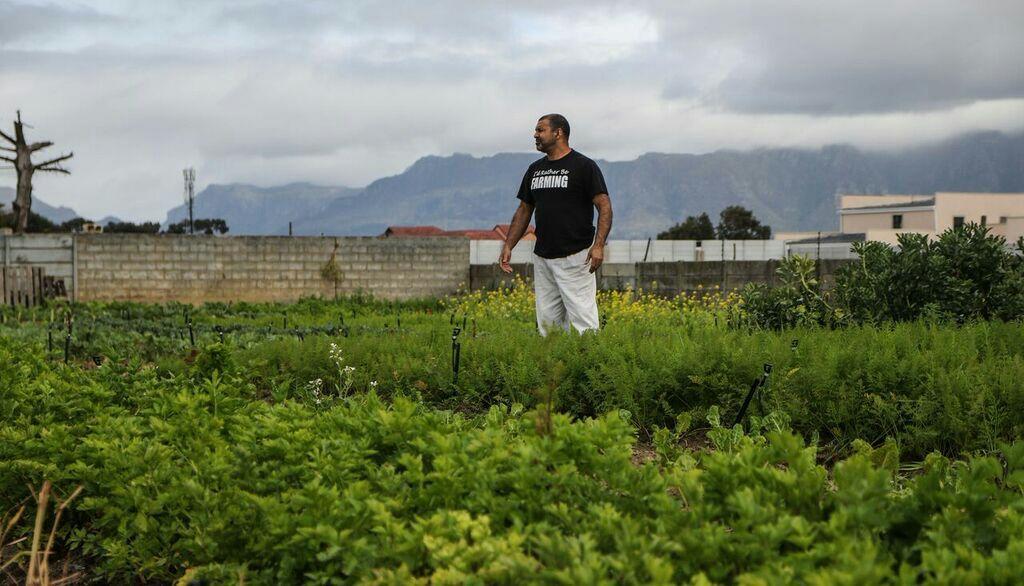 IN AUSTRALIA, the City of Melbourne has realised that its growing population needs not only houses, but also food.
The "Roadmap for a resilient and sustainable Melbourne foodbowl" report promotes an integrated approach to protect its food, which includes market gardens, large farms and orchards in the city, peri-urban fringe and hinterland. The report identifies five pillars underpinning the future-proofing of the city's food supply: farmland protection, farm viability, water reuse, nutrient recycling and sustainable farming.
In South Africa, a severe water crisis, fuelled by climate change, laid bare the hyperbole of "a well-run, global best practices, World Design Capital bla bla" Cape Town. Instead of relying on window dressing, Cape Town should learn from cities that are serious about climate change mitigation and adaptation.
The impacts of urbanisation and climate change are converging. Cities not only contribute most carbon dioxide and other greenhouse gases (GHG), but are also extremely vulnerable to climate change. Rising temperatures, droughts and flooding – especially in coastal cities such as Cape Town – affect the millions of people living in cities.
But cities have an important role to play in climate change mitigation and adaptation, and in ensuring adequate access to basic urban services, such as water, food and energy, to their growing populations.
Their secret weapon – peri-urban agriculture – contributes to food security and flood mitigation. Recognising the link between food security and climate change, the City of Rosario in Argentina decided to protect its peri-urban greenbelt, which used to supply most of the city's fruit and vegetables and which was under threat from urbanisation.The city calculated that it needed a total production area of 6 150 hectares to feed a city population of 1.2million. A study also found that if the six most consumed vegetables were produced in Rosario, the city's carbon dioxide emissions related to food transport and cooling could be reduced by 95%.
What about Cape Town? Apartheid spatial planning persists: townships and suburbs continue to expand on the periphery of the city, threatening the existence of Cape Town's food basket.
Further entrenching this destructive urban sprawl is the gentrification of farmlands into boutique wine farms.
The hardest hit in this food desert are the urban poor who also suffer the most from the disruptions in food supply and increasing food prices that result from the impact of climate change.
Cape Town has potentially sufficient farmland to feed the city, in areas such as the Philippi Horticultural Area (PHA), Joostenbergvlakte and Philadelphia. Based on the Rosario case study, Cape Town needs 30 000ha of peri-urban farmland to supply food to a city population of 5.5million (estimated population by 2030). Peri-urban agriculture reduces the risk of flooding in cities. The PHA is an essential flood plain on the Cape Flats.
During winter, 30% of the farmlands flood, thereby preventing flooding in surrounding suburban areas – home to 500000 families. A series of manmade sloots regulate the flooding – these sloots were built more than 100 years ago and are of significant heritage importance. The sloot system also acts as a biodiversity corridor that conserves the strandveld fauna and flora, while cooling the PHA in the hot, windy summer months.
The PHA is documented as the most productive horticultural area in the country. Hundreds of small-scale farmers – currently growing, but with very little land across the Cape Flats – would produce organic fresh produce and regenerate ecosystem services which are critical for building climate resilience.
The PHA is the ideal location for intelligent land reform. We have the organic farmers. We have a growing population of consumers concerned about their food and the environment. What we lack is political leadership. Protecting these 3000ha should be a no-brainer. Yet the City of Cape Town and the provincial government – despite a cabinet decision to the contrary – are opposing the PHA Campaign in court.
They duck and dive when questioned about protecting the PHA. The City's stock response is that it cannot comment while the court case is pending. Not only is opposing us in court unacceptable.
Nothing less than a radical preservation OF ALL the city's horticultural areas is acceptable.
My frustration with this lack of engagement means that I am going to vote strategically.
I am much wiser on Freedom Day 2019 than I was in 1994. The DA, like the ANC before them, proves the rule that absolute majority party power corrupts absolutely. If we are to strengthen our democracy, we need to support political parties that respect meaningful public participation and local knowledge.
Nazeer Sonday is the chairperson of the PHA Food & Farming Campaign. Having been born in the PHA, his family was removed when he was six years old. He returned nearly 26 years ago, and wants to leave a viable, small farming legacy for his children.
______
Originally published in the Cape Argus, 3 May 2019