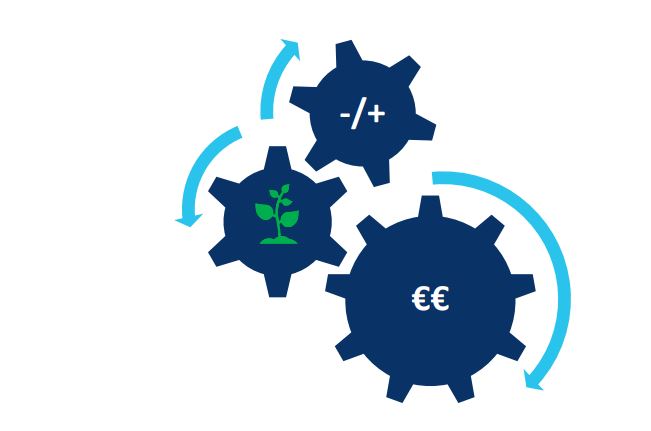 Since the global financial crisis of 2008/09 South Africa has experienced a prolonged period of subdued economic growth. The African National Congress (ANC) government under the leadership of Cyril Ramaphosa has vowed to turn this situation around, with the revival of the mining industry and a soon-to-be-launched mega-infrastructure fund as two of its key thrusts.
While any public or private investments aiming to increase employment and alleviate rising poverty levels should be welcomed, they also be based on sound decision making that moves beyond narrow understandings of value creation and progress. The Growth Domestic Product (GDP) – the most widely used measure of economic progress – tallies the monetary value of all goods and services produced in an economy, regardless of any resulting environmental degradation, worsening inequality, or declining social well-being. At the level of individual investment projects, similarly narrow performance indicators exist.  
Methodologies and decision making tools that account for the costs of social and environmental risks and externalities are, however, readily available. It is now a matter of demonstrating that such tools promote decisions that lead to better development outcomes. The ultimate purpose is not to monetise nature or people, but rather to translate invisible resources (such as human, social and natural assets that are not captured in historical approaches to financial accounting) into the language best understood by high level decision-makers.
Given this context, the Heinrich Böll Foundation (HBF) Cape Town Office, in cooperation with the International Institute for Sustainable Development (IISD), would like to pilot the use of one such instrument, the Sustainable Asset Valuation (SAVi), in South Africa. We thus invite interested South African civil society organisations to propose planned mining and/or infrastructure projects whose potential social and environmental costs should be considered prior to commencement. A financial model capturing the full benefits and costs of the anticipated social, environmental and economic impacts of the project, with a dollar value calculation of externalities, will be generated for the project selected. This modelling exercise is valued at around R200 000 which HBF and IISD will cover.
What is SAVi?
SAVi is an assessment methodology that provides a comprehensive analysis of how much development projects will cost throughout their life cycles, taking into account risks and externalities that are overlooked in traditional valuations.
SAVi uses a combination of system dynamics and project finance modelling to capture the full benefits and costs of the anticipated social, environmental and economic impacts of a development project, and calculates the dollar value of externalities.
Interested stakeholders can use SAVi to build the case for investment decisions that are not only based on a holistic valuation of risks, but also on the extent to which the investment will contribute to fulfilling national development priorities, curbing climate change and addressing its effects, and achieving a just transition towards a low-carbon economy.
For more detailed information visit https://iisd.org/savi/.
Submission of Proposal
Interested partners may submit a short proposal (three pages) in response to this call. The proposal should provide:
A brief description of the proposed development project to be evaluated using SAVi. This should include a brief analysis of how the project will impact a just transition towards a low-carbon economy in South Africa as well as its anticipated timelines;
An explanation of how the SAVi results could be used in future campaigning and advocacy. This should give some detail of, for example, existing / planned advocacy strategies, including timeframes, alliances, identified entry points, targets and tactics;
A list detailing already available data sources on the proposed projects on which the SAVi model can be built. These could include feasibility studies, tender documents, carbon footprint or Environmental and Social Impact Assessments (For a more comprehensive list on possible data sources visit https://iisd.org/savi/how-savi-works/).
The project proposal should be concise, contain clear information and not exceed three pages. Please send the submission to Jochen.luckscheiter@za.boell.org. The closing date for the call is 21 June.
Proposals will be evaluated on the basis of the following criteria:
The nature of the proposed development project and the broader political impact of its approval or prevention;
The existence and longer term viability (political, financial and practical) of an advocacy campaign challenging the development;
Whether and how the SAVi assessment will add significant value to the advocacy campaign;
The extent of available data about the project, and the feasibility of gathering missing data for the construction of a financial model.
Please note that HBF and IISD contribution will be limited to costs directly related to the SAVi modelling process. It is anticipated that this exercise contributes to advocacy efforts that are by-and-large already funded.
A workshop to kick start the SAVi modelling process for the chosen proposal will be hosted on a mutually agreeable date and location between July and October 2019.